Welcome to my world of OMI. It is truly my privilege and pleasure to share these unique wearable (
purchasable
) works of art with you. Please browse the site and
learn how
they are made.
Contact me
if you like. Your ideas, suggestions and enthusiasm have helped me
grow as an artist
.
An OMI is a one-of-a-kind jewel, made by fusing various rare and beautiful glasses. Each piece goes through four to eight firings, with new glass added as every stage. The piece might be re-cut, ground and re-shaped between firings. During each firing, the glass is cooked for 3-4 hours at temperatures nearing 2000 degrees, then cooled for three hours.
By layering dichroic glass, clear glass and silver wire, a remarkable depth and brilliance is achieved, creating a holographic effect. Every piece is handmade by the artist, Lise, in her Connecticut studio.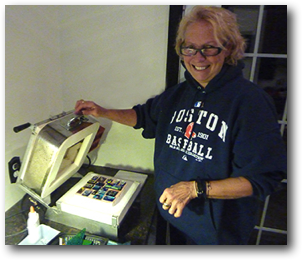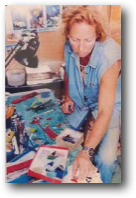 A Letter to my Favorite Glass Lovers…
I am so sorry that I had to cancel so many of my shows. I had a severe break in my right foot while setting up a show, and am still not walking. Looks like surgery was successful, so I hope to be back in action for at least two of my favorite shows. Housebound right now, but thankfully have just started firing some wonderful pieces. I have a little knee scooter that I can get into the studio, and made a basket to carry glass. Necessity is truly the mother of invention! I made a really special eclipse collection, that was actually fired during the eclipse, and I am working with some of my most difficult glasses that take many,many firings since I have no place to go right now!
In the meantime, I am happy to mail things out, my son has been an angel taking all my things to the post office. Just call me (203-788-8128) and we can figure out what you might like. No charge for shipping, of course, and I can text pictures for your selection.
Thank you for continued appreciation of my work, I am grateful and humbled. I will be back!!!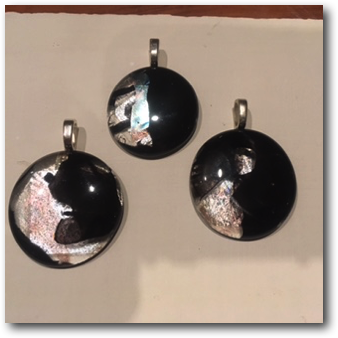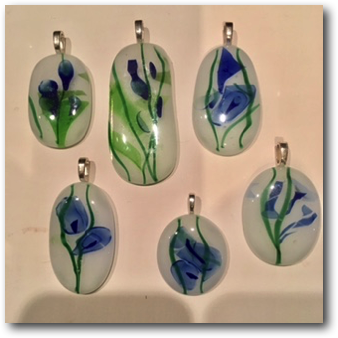 These are some of my newest pieces, conceived during an enforced time of quietness:) On the left are some eclipse inspired pieces, and on the right some wispy flowers.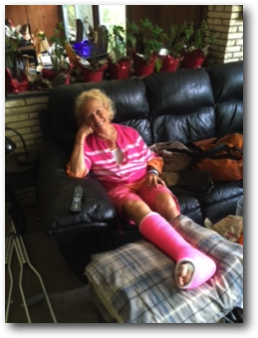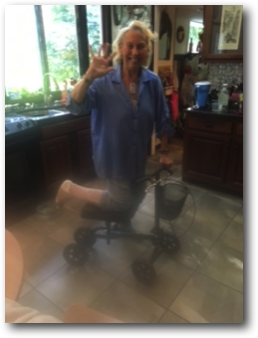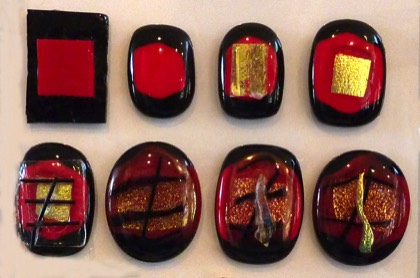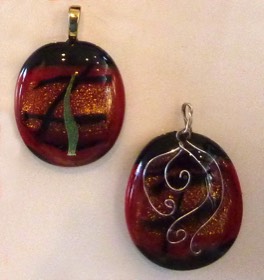 On the left you see a red/gold piece and a turqouise/green piece evolving through multiple firings.
Depending on the evolution of each piece, either a bail can be added, or in a final firing silver wire can be inlaid.