Welcome to my world of OMI. It is truly my privilege and pleasure to share these unique wearable (
purchasable
) works of art with you. Please browse the site and
learn how
they are made.
Contact me
if you like. Your ideas, suggestions and enthusiasm have helped me
grow as an artist
.
An OMI is a one-of-a-kind jewel, made by fusing various rare and beautiful glasses. Each piece goes through four to eight firings, with new glass added as every stage. The piece might be re-cut, ground and re-shaped between firings. During each firing, the glass is cooked for 3-4 hours at temperatures nearing 2000 degrees, then cooled for three hours.
By layering dichroic glass, clear glass and silver wire, a remarkable depth and brilliance is achieved, creating a holographic effect. Every piece is handmade by the artist, Lise, in her Connecticut studio.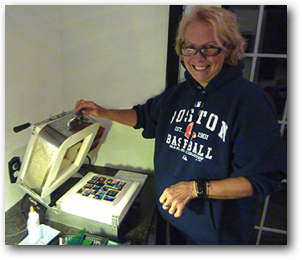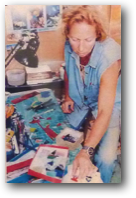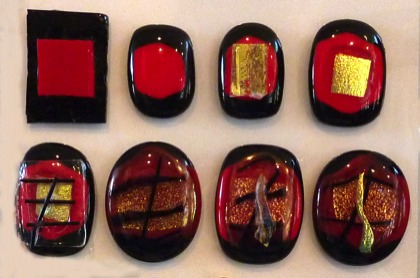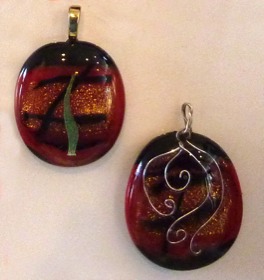 On the left you see a red/gold piece and a turqouise/green piece evolving through multiple firings.
Depending on the evolution of each piece, either a bail can be added, or in a final firing silver wire can be inlaid.